Cybercriminals are smart, they are professionals in what they do and know how to take advantage of an opportunity, like a pandemic. The Microsoft Threat Protection Intelligence Team has recently published a report on how scammers have used the COVID-19 pandemic to increase phishing attacks.
According to the report, they observed the biggest spike in pandemic-related attacks in the first two weeks of March. The report found that the timing of the attacks is correlated to major news stories to capitalize on the fear of the public. For example, there have been many attacks in the last few weeks as fears of a second wave of cases grow in the United States.
"Cybercriminals are adaptable and always looking for the best and easiest ways to gain new victims." the researchers mention.  Updated cybersecurity programs and updated employee training can help protect your business from cybercriminals.
The figure on the right is from the Microsoft report: Exploiting a crisis (https://bit.ly/3dy6vUs) It shows the frequency of pandemic themed attacks in the United States and how they jumped during major events. This chart is very similar to the global trend as well.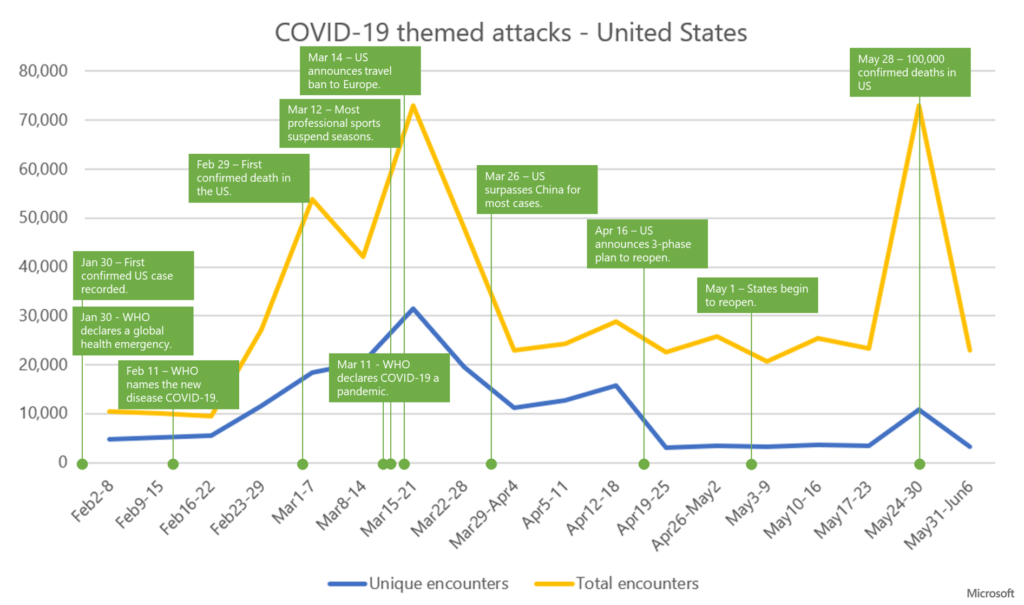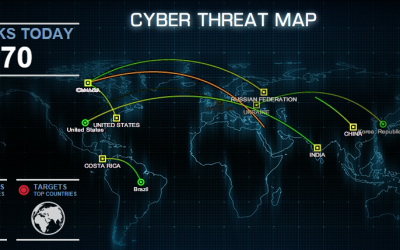 Today's work environment provides tremendous targets of opportunity for cyber criminals. Like all criminal activity, cyber crime is driven by their means, motives, and opportunities. With the rise of remote working the opportunities for bad actors to infiltrate a...