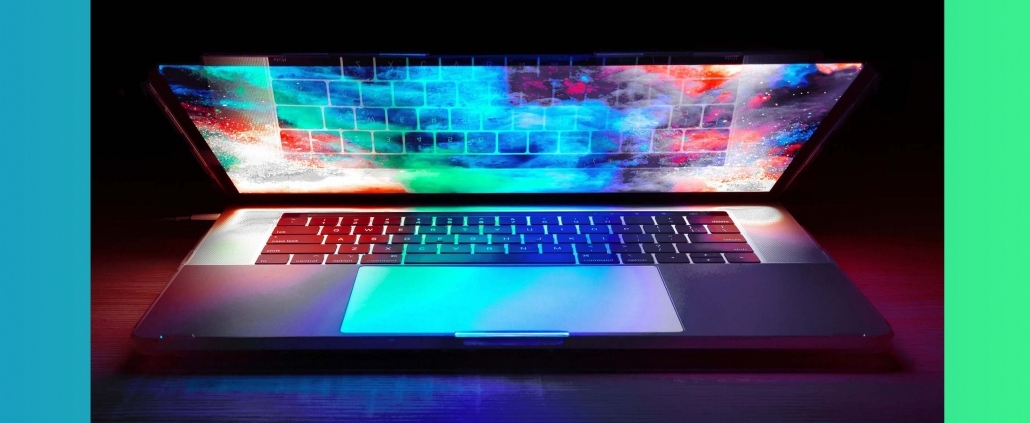 Cybersecurity – a loaded concept
Working in the technology space for many years, I have noticed that cybersecurity is a loaded concept. Similar to other words—such as history or intelligence—there can be multiple ways of describing it, depending on your angle.
The multi-faceted nature of cybersecurity is one reason why small- and medium-sized businesses sometimes find it frustrating to evaluate their options. It takes time to explore the latest software products, tools, and services. It can be difficult to make apples-to-apples comparisons when the packages and solutions in question are addressing different vulnerabilities.
For example, there are trustworthy brands and powerful technologies behind many of today's cybersecurity solutions. But do they cover all your vulnerabilities, or just endpoints? Do you need multiple software tools for preventing ransomware, removing malware and protecting mobile devices, or is there a great all-in-one option? Are services such as updates, management, and tech support included in the cost?
As someone who has spent my career protecting data for small start-ups to Fortune 10 companies (and everything in between), I have found one thing that every business has in common: the need for a holistic, layered approach to cybersecurity.
If you are the one responsible for addressing the cybersecurity needs of your organization, it is common to become exhausted by research. It takes a lot of time and patience to stay on top of the latest software products, tools, and services on the market.
7 Cybersecurity Must-Haves
Here is an overview of seven cybersecurity essentials that every business should assess. By comparing your current state with these must-haves, you can better prioritize how to fill any gaps that might exist:
24×7 Security Operations Center (SOC) – Will you have a knowledgeable team of specialists to provide round-the-clock support for cybersecurity issues that arise?
Security Information & Event Management (SIEM) – Does your solution incorporate the latest threat intelligence? Will it provide security orchestration, event logging, and analytics?
Email Threat Prevention (ETP) – How are email-based threats handled? Will you utilize machine learning and AI to identify attacks that evade policy-based defenses? Does your solution weed out credential-phishing URLs or impersonators?
Endpoint Security (Antivirus & Malware Protection) – How will you know when connected devices and infrastructure access points are compromised? Do you have integrated malware and antivirus (AV) defenses that analyze behavior and learn from it?
Firewall & VPN Security – Are your systems protected against new and malicious URLs? What happens if a "zero-day" exploit is successful in targeting a loophole in your software?
Cloud Security (CASB) – Is your solution built for cloud computing models such as SaaS and IaaS? How does it work with cloud-based services (i.e., Office 365, Box and AWS)? Are on-premises, mobile and remote users protected?
Mobile Device Management & Security (MDM) – How secure is your data across laptops, tablets, phones, IoT, & other devices? Is there seamless integration with existing architecture?
Comparing Costs & Risks
Once you review all these aspects of cybersecurity, the next step is to compare hard costs, soft costs, and risks.
For example:
Acquisition: How much will you invest to acquire the right products or services? (What happens if you don't?)
Integration: How do you ensure that your solutions will integrate with your existing systems and software? (What happens if they don't?)
Maintenance: What will you spend to maintain and update those products or services? (What happens if you fall behind schedule?)
Effectiveness: How will you know your solution is working or not working? (Who in your organization will manage the response or remediation for any flagged issues?)
How an MSSP Can Help
A Managed Security Services Provider (MSSP) can relieve the burden of researching and selecting the right cybersecurity software tools for your business, as well as managing the solution after it is installed. Not all MSSPs are equal, so make sure you choose one that utilizes enterprise-grade, constantly updated tools and software.
It is also helpful to work with a managed security service provider that has strong and influential relationships with software and technology providers—especially when quick product support or remediation is needed.
Finally, make sure that product training/education, seamless integration, expert-level technical support, and ongoing threat management are in your MSSP's wheelhouse.
Read more about Michael Kennedy's background and  The Ransomware Attack that Sparked Ostra Cybersecurity
About Ostra
Ostra is a next-generation managed security services provider (MSSP) that aims to make cybersecurity technology simple, comprehensive, and accessible to businesses of all sizes. By combining best-in-class tools, proprietary technology, and human expertise, Ostra is helping create a world with greater data privacy and protection for all of us.
Start taking a proactive approach to cybersecurity by scheduling a free security assessment with our team today. 

Michael Kennedy is the founder of Ostra Cybersecurity, a multi-layered and fully managed Security as a Service. Recognized as a cybersecurity industry trailblazer, he is a dynamic leader, speaker, and fierce advocate for data privacy. 
https://www.ostra.net/wp-content/uploads/2021/05/featured-image_Loaded-Concept_r2-1030x689-1.jpg
689
1030
Michael Kennedy
https://www.ostra.net/wp-content/uploads/2023/08/Ostra-logo-2023.png
Michael Kennedy
2021-07-06 11:20:35
2023-09-08 17:47:49
Cybersecurity – a loaded concept