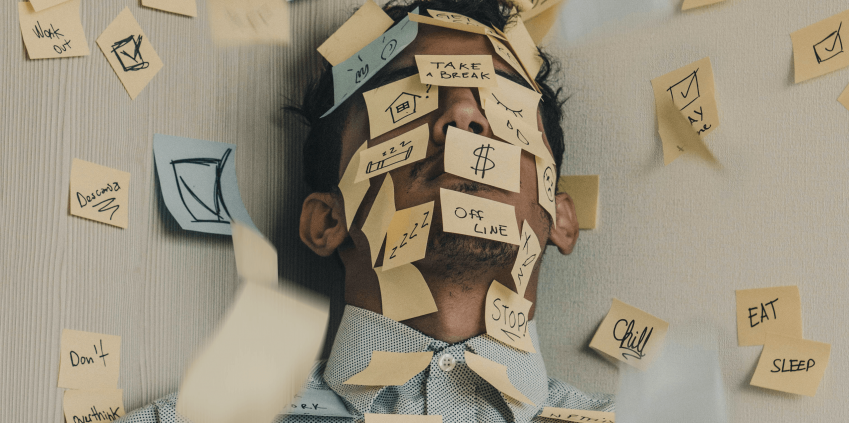 Overcoming Cybersecurity Fatigue: Help for IT Service Providers
IT service providers face many challenges when trying to serve their clients—especially smaller businesses. Generally speaking, it takes a special breed of human to thrive in the often-overwhelming field of cybersecurity. There are many reasons why these challenges can be even more felt among managed service providers (MSPs).
Overworked and Short-Staffed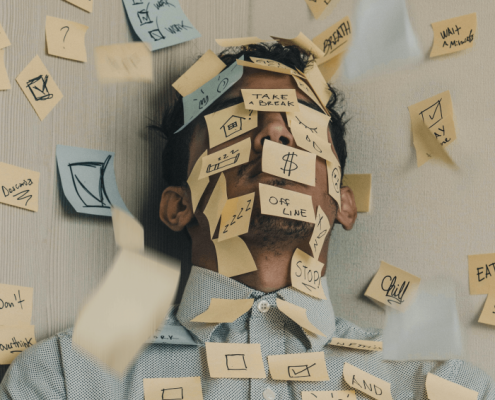 In the IT world, cybersecurity is a niche that can be incredibly overwhelming and stressful. Consider the following statistics:
83% of IT security professionals felt more overworked going into 2020 than they were at the beginning of 2019, according to a Tripwire survey.
On average, one study found that a security operations staff member handled 3.5 major functions as part of their job in 2019; Some staff handled as many as twelve functions.
45% of the 400 international operations professionals surveyed in 2020 saw a sharp increase in cyber threats and security incidents compared to previous years.
Second, it is very difficult to find qualified cybersecurity specialists to cover the vastly-growing need to protect clients against ransomware, various types of malware and other threats. Being short-staffed has become a way of life, as it can take several months to fill positions such as a Security Analyst. For example:
More than two-thirds of security professionals surveyed in 2019 said a cybersecurity skills shortage was impacting their ability to stay on top of vulnerabilities.
As of January 2021, there were 4.07 million unfilled cybersecurity positions globally, up from 2.93 million in 2020. This includes 561,000 in North America alone.
Cyber Fatigue is Real
Staff burnout is another problem that IT firms and small cybersecurity teams grapple with. Cybersecurity is a high-stakes venture that involves constant vigilance to protect sensitive data and keep mission-critical business functions operational.
According to an article about PsyberResilience, many cyber "first responders" have to deal with challenges such as:
Little time to decompress between security alerts and up to 80% false positives
Working long hours, including weekends
Pressure to keep up with constantly changing landscape—from new threats, tactics and technologies, to new laws, regulations, guidelines, frameworks and standards
These challenges are why many service providers choose to partner with a Managed Security Services Provider (MSSP). Rather than having to seek out, hire, manage and compensate a full-time team of IT experts with the right cybersecurity credentials, they can work with a trusted resource that can handle it all—freeing them up to focus on bigger IT strategy initiatives for their clients.
For example, Ostra Cybersecurity's team includes experts in the field of relationship management, IT integrations and decades of combined cybersecurity expertise. Our proactive, behind-the-scenes approach provides 24/7 monitoring, automated threat detection and response before the threats get in. This not only saves businesses time and high payroll expenses, but also saves them tens (or hundreds) of thousands in dollars versus dealing with data breaches after they occur.
The Challenges of Tech Silos
Today's IT service providers are responsible for delivering a number of critical services to clients—including network, application, infrastructure and security services. We know technology silos can be a significant barrier for service providers in terms of their productivity. As technology is advancing, processes are becoming more detailed and companies are formalizing their approach to areas like risk management and threat intelligence.
It can become difficult, especially within fast-growing organizations, for MSPs to maintain their expert-level knowledge while staying agile and able to quickly navigate in and out of these various specialty areas. That's why it is helpful to partner with a cybersecurity specialist who knows how to prevent ransomware, understands the types of malware attacking their systems, and ultimately gives them the best cloud data protection.
Small Businesses are a big target
In January 2021, HelpNet Security reported on a Cynet survey of 200 small and medium businesses with cybersecurity budgets of $1 million or less. They found that 63% of CISOs "feel their risk of attack is higher compared to enterprises, despite the fact that enterprises have a larger target on their back." Small businesses depend on their MSP to protect them, which is why having adequate protection for your clients is critical for them, and your status as their trusted IT advisor.
With the increased targeting of smaller businesses by cybercriminals, MSSPs are increasingly needed to step in to protect these at-risk companies. This article discusses why it's important to simplify cybersecurity for MSPs and channel partners who serve small businesses:
"All businesses—including IT service providers—are faced with the reality of limited resources while they face an exponentially-growing need for security and cloud data protection. Orchestrating a robust defense against ransomware and various types of malware impacts costs, personnel, and other resources within the organization." – Paul Dobbins, Chief Growth Officer, Ostra Cybersecurity
Relieve your IT team's pain points
A trusted cybersecurity partner can provide much-needed relief as well as lend cutting-edge expertise to your stretched IT operations team. Explore your options by scheduling your free security assessment with Ostra today.

As Your Trusted Cybersecurity Team, Ostra makes cybersecurity simple and accessible to businesses of all sizes. Ostra provides its partners and their clients with a multi-layered, comprehensive and fully managed Security as a Service. 
https://www.ostra.net/wp-content/uploads/2021/05/luis-villasmil-mlVbMbxfWI4-unsplash-cropped-849x566-1.png
566
849
Ostra Cybersecurity
https://www.ostra.net/wp-content/uploads/2023/08/Ostra-logo-2023.png
Ostra Cybersecurity
2023-08-01 08:00:24
2023-09-07 11:05:34
Overcoming Cybersecurity Fatigue: Help for IT Service Providers