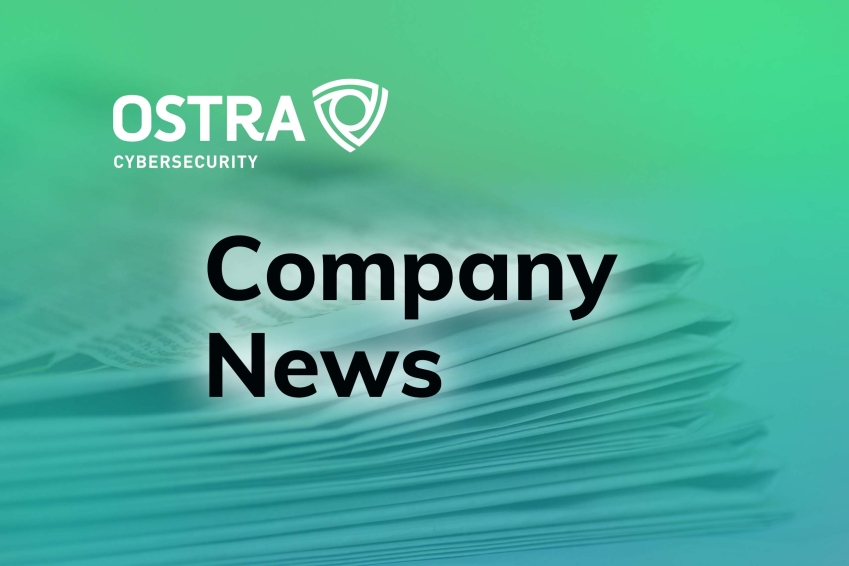 Funding led by Rally Ventures will fuel growth and strengthen channel partner relationships.
[Minneapolis, Minn., Nov. 16, 2022] – Ostra Cybersecurity, a company that provides a multi-layered, comprehensive and fully managed solution to simplify cybersecurity for small to mid-sized businesses, announced that they have recently raised $3.5 million in Series A funding led by Rally Ventures, with participation from founding investor Jeff Cowan.
More than 75% of cyber attacks target small and mid-sized businesses (SMBs) with the average total cost of a data breach reaching nearly $3 million in 2021. It's critically important for businesses of all sizes to keep systems and data secure from cybercriminals, but best-in-class, enterprise-grade protection has not always been accessible or affordable for most SMBs.
Ostra's comprehensive solution provides SMBs with access to cybersecurity that rivals the type of protection the world's largest companies rely on. Ostra combines the latest generation of cybersecurity tools, technology and talent into one fully managed service that protects against email threats, ransomware attacks, malware infiltration and more.
The funding will support Ostra's business development and operational initiatives to strengthen and expand its channel partner relationships. "This investment helps us navigate a time of rapid growth while continuing to provide breakthrough solutions as the trusted cybersecurity team for our clients and partners," said Paul Dobbins, Chief Growth Officer with Ostra.
"Every business should have access to best-in-class data protection," said Ostra Cybersecurity President Joe Johnson. "Cybercriminals are increasingly going after SMBs and Ostra is passionate about ensuring they have what they need to protect their data so clients can sleep at night knowing our team is fully managing their security environment."
"Cybersecurity challenges are overburdening SMBs. Ostra delivers big company technology to make cybersecurity accessible to businesses of all sizes," said Michael Jennings, Venture Partner at Rally Ventures. "The Ostra executive team are entrepreneurs with decades of experience in cybersecurity and strategic operations. We look forward to joining them in their mission to simplify cybersecurity for SMBs."
About Ostra Cybersecurity
Ostra Cybersecurity provides a proprietary solution that combines Fortune 100-caliber tools, tech, and talent to ensure threats are not only detected and hunted, but also fully remediated. Ostra was founded in 2018 by Michael Kennedy, a cybersecurity innovator who previously led a $100 million global security initiative for one of the world's largest healthcare providers. Kennedy recognized that small and medium-sized businesses (SMBs) were increasingly being targeted by cybercriminals. He built Ostra Cybersecurity on a mission to simplify cybersecurity and better protect SMBs. To learn more about Ostra Cybersecurity, visit ostra.net.
About Rally Ventures
Rally Ventures invests exclusively in early-stage business technology companies, focusing on entrepreneurs creating major new markets or bringing transformative approaches to existing ones. Since 1997, Rally Ventures' partners and venture capital industry veterans have invested in or run early stage enterprise business-to-business technology companies with a proven ability to deliver superior returns regardless of the overall market environment. For more information visit rallyventures.com.