Ostra announces commitment to safeguarding business data during Cybersecurity Awareness Month
As a 2021 Cybersecurity Awareness Month Champion, Ostra is proud to help shed more light on security vulnerabilities and do its part to secure our interconnected world.
Throughout the month of October, Ostra Cybersecurity is joining a growing global effort to promote the awareness of online safety and privacy during Cybersecurity Awareness Month. This year's initiative highlights the growing importance of cybersecurity and encouraging individuals and organizations to take necessary measures to stay safe and secure in an increasingly connected world.
Ostra Cybersecurity has focused on proactively protecting businesses from data breaches ever since the ransomware attack that sparked its formation. Named after the Spanish word for oyster—whose shell protects the pearl inside—Ostra delivers a comprehensive, managed cybersecurity solution that protects a business' most valuable asset: their data. Ostra is dedicated to improving information security practices across the industry and making Fortune 100-caliber cybersecurity accessible to businesses of ALL sizes.
With a passion for educating others about cyber threats, Ostra considers it a high priority to help spread the word as a 2021 Cybersecurity Awareness Month Champion.
"Too many times, we see the devastating impact of data breaches on real people—employees, business owners, customers, donors and more," explains Michael Kennedy, Founder of Ostra Cybersecurity. "So that's why Ostra is 'all in' when it comes to highlighting the importance of data security during Cybersecurity Awareness Month."
What is Cybersecurity Awareness Month?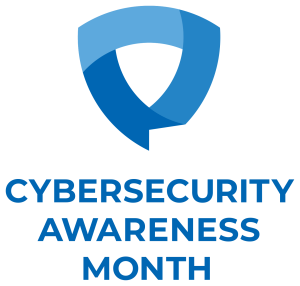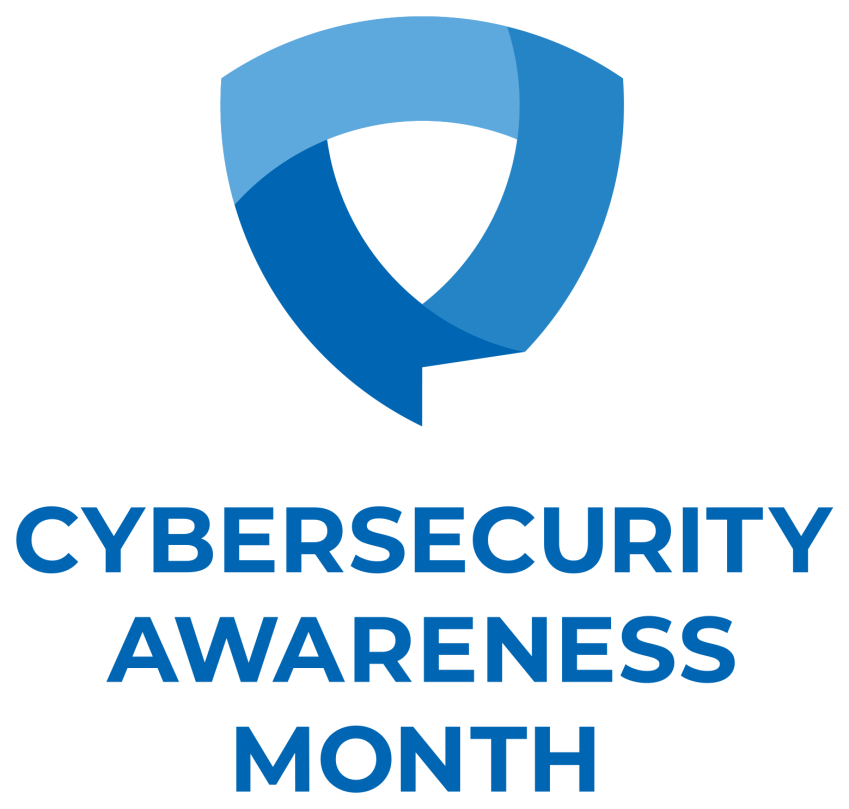 Now in its 18th year, Cybersecurity Awareness Month continues to build momentum and impact with the ultimate goal of providing everyone with the information they need to stay safer and more secure online.
The Cybersecurity Awareness Month Champions Program is a collaborative effort among businesses, government agencies, colleges and universities, associations, nonprofit organizations and individuals committed to the Cybersecurity Awareness Month theme of 'Do Your Part. #BeCyberSmart.'
As a 2021 Champion, Ostra supports this far-reaching online safety awareness and education initiative which is co-led by the National Cyber Security Alliance and the Cybersecurity and Infrastructure Agency (CISA) of the U.S. Department of Homeland Security.
Spreading Awareness
All month long, Ostra will be sharing educational content and cybersecurity tips on our blog and social media channels. Follow Ostra on LinkedIn to stay up-to-date on Cybersecurity Awareness Month initiatives, as well as everyday data security topics that impact businesses of all sizes.
Ostra will also be promoting cybersecurity awareness this October by participating in Hacks & Hops—a FREE virtual security conference hosted by FRSecure on October 14, 2021. Ostra is proud to be a sponsor and presenter for this year's event.
Hacks & Hops brings information security professionals together to learn, network and enjoy beer. This year's full-day, virtual conference will include 12 speakers and 8 topics—ranging from mental health, cyber insurance, MSSPs, and more. Attendees can also earn up to 5 hours of self-study CPE credits by participating.
Michael Kennedy, Founder of Ostra Cybersecurity will share "The Problem With Tech Providers and MSSPs" as the final presentation of the Hacks & Hops event. This educational session will cover:
Best practices to recognize and reward clients' current cybersecurity efforts
Obvious challenges being ignored (by clients and providers), and what to do about it
Opportunities for ALL to step up, keep learning and doing better, plus some words of advice to the cybersecurity industry
Learn more and register for this free cybersecurity event at hacksandhops.com
For more information about Cybersecurity Awareness Month 2021 and how to participate in a wide variety of activities, visit staysafeonline.org/cybersecurity-awareness-month. You can also follow and use the official hashtag #BeCyberSmart on social media throughout the month.
2021: Do Your Part. #BeCyberSmart
More than ever before, technology plays a part in almost everything we do. Connected devices have been woven into society as an integral part of how people communicate and access services essential to their well-being.
Despite these great advances in technology and the conveniences this provides, our lives and businesses can quickly be disrupted by cyber criminals and adversaries who use technology to do harm. Cybersecurity Awareness Month aims to shed light on these security vulnerabilities, while offering actionable guidance surrounding behaviors anyone can take to protect themselves and their organizations.
This year, the Cybersecurity Awareness Month's main weekly focus areas will revolve around:
Understanding and implementing basic cyber hygiene, including the importance of strong passphrases, using multi-factor authentication, performing software updates and backing up data.
Recognizing and reporting phishing attempts whether it's through email, text messages, or chat boxes.
Empowering individuals to not only practice safe online behavior, but consider joining the mission of securing our online world by considering a career in cybersecurity.
Making cybersecurity a priority in business by making products and processes "secure by design" and considering cybersecurity when purchasing new internet-connected devices.
Simplifying Cybersecurity for Diverse Clients
Ostra's mission is to simplify cybersecurity for small and medium-sized businesses. This is accomplished by tailoring multi-layered cybersecurity—powered by technology that the world's largest companies rely on—to fit smaller businesses.
In addition to working directly with clients, Ostra fulfills its mission by partnering with trusted advisors who serve businesses across diverse industries. Through its Channel Partner Program, Ostra empowers Managed Service Providers (MSPs), consultants, incident response firms, assessment firms and others who need to deliver best-in-class security solutions for their small- and medium-sized business clients as part of a broader IT services strategy.
Check out Ostra's blog to learn more about their relationship with Channel Partners such as CyberFin and FRSecure.
About Ostra
As a next-generation MSSP, Ostra Cybersecurity combines best-in-class tools, proprietary technology and exceptional talent to deliver Fortune 100-level protection for businesses of all sizes. The result is a multi-layered, 360° solution that allows you to set it and forget it. For more information, visit www.ostra.net.
About Cybersecurity Awareness Month
Cybersecurity Awareness Month is designed to engage and educate public- and private-sector partners through events and initiatives with the goal of raising awareness about cybersecurity to increase the resiliency of the nation in the event of a cyber incident. Since the Presidential proclamation establishing Cybersecurity Awareness Month in 2004, the initiative has been formally recognized by Congress, federal, state and local governments and leaders from industry and academia. This united effort is necessary to maintain a cyberspace that is safer and more resilient and remains a source of tremendous opportunity and growth for years to come. For more information, visit the National Cyber Security Alliance website.
About National Cyber Security Alliance
NCSA is a nonprofit alliance on a mission to create a more secure connected world. We enable powerful, public-private partnerships in our mission to educate and inspire individuals to protect themselves, their families and their organizations for the collective good. Click here for more information on the National Cyber Security Alliance.

As Your Trusted Cybersecurity Team, Ostra makes cybersecurity simple and accessible to businesses of all sizes. Ostra provides its partners and their clients with a multi-layered, comprehensive and fully managed Security as a Service. 
https://www.ostra.net/wp-content/uploads/2021/10/FeaturedImage_Blog_10-6-21_CybAwareMonthChampionr3.jpg
1707
2560
Ostra Cybersecurity
https://www.ostra.net/wp-content/uploads/2023/08/Ostra-logo-2023.png
Ostra Cybersecurity
2021-10-05 04:46:37
2023-09-08 15:55:52
Ostra announces commitment to safeguarding business data during Cybersecurity Awareness Month