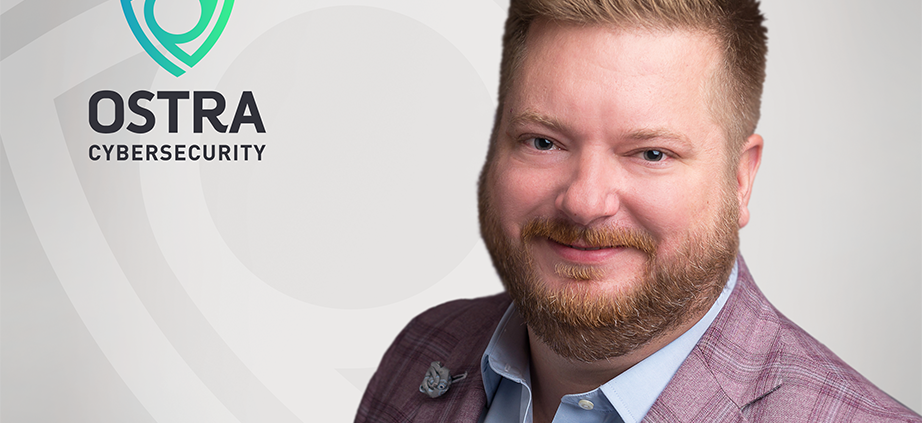 Ostra Cybersecurity Expands Partner Success Team
James Matheson joins team to help manage rapidly growing Channel Partner network.
Ostra Cybersecurity, a leading provider of world-class cybersecurity solutions for small and medium-sized businesses, recently welcomed James Matheson as Partner Success Manager. With this latest hire, Ostra continues to strengthen its Channel Partner network during a season of exponential growth for the company.
Ostra's Channel Partner program is designed to help its network of consultants, IT and Managed Service Providers (MSPs) enhance value for their small to medium-sized business clients through a multi-layered, fully managed cybersecurity solution. With a focus on being the Trusted Cybersecurity Team for its clients and partners, Ostra's market niche is ensuring that top-notch data security solutions are accessible for small and medium-sized businesses.
In this role, James will focus on helping Channel Partners build their cybersecurity practices using Ostra's proprietary, fully managed platform and service. Specifically, he will be involved in training and equipping them with the tools and strategies they need to be successful.
Many of today's organizations are navigating massive changes in their virtual workforces, IT infrastructure and data security regulations. Ostra Cybersecurity's technology suite—combined with the service expertise of its channel partners—deliver a comprehensive solution that addresses a unique set of specialized IT challenges facing business owners.
James brings a strong background in IT managed services to his role at Ostra. Previously, he co-founded a managed services provider (MSP) in Minneapolis and spent the next decade building the firm from the ground up. He later sold the company to a national MSP. James is excited to leverage his firsthand experience in facilitating Ostra's growth and meeting client needs.
"James's career path has given him a deep knowledge of IT service delivery, as well as clear insights about the cybersecurity gaps that businesses of all sizes are currently experiencing," said Laura Riebschlager, Director of Partner Success at Ostra. "We are thrilled that he is contributing his industry knowledge and strategic management skills to benefit Ostra and our Channel Partners."
James earned his bachelor's degree from Gustavus Adolphus College in Saint Peter, Minn. He also holds a certificate in business administration from the U.S. Small Business Administration, as well as a certificate in entrepreneurship from the Edward Howe Foundation.
"It's really exciting to dive in and help build the channel at Ostra," James said. "Small companies are just getting beat up out there. This role is about more than sales for me – it's an opportunity to coach owners on how to build businesses that are both successful and doing some real good in the world."

Stacey Kusnier is the Marketing Director at Ostra Cybersecurity, a multi-layered and fully managed Security as a Service. With a passion for fostering mission-driven culture and B2B marketing, Stacey drives campaign strategies to support Ostra's sales team and Channel Partners.
https://www.ostra.net/wp-content/uploads/2023/01/J-Matheson_-Ostra-background-smaller.png
615
922
Stacey Kusnier
https://www.ostra.net/wp-content/uploads/2023/08/Ostra-logo-2023.png
Stacey Kusnier
2023-01-18 19:47:19
2023-01-18 19:47:19
Ostra Cybersecurity Expands Partner Success Team