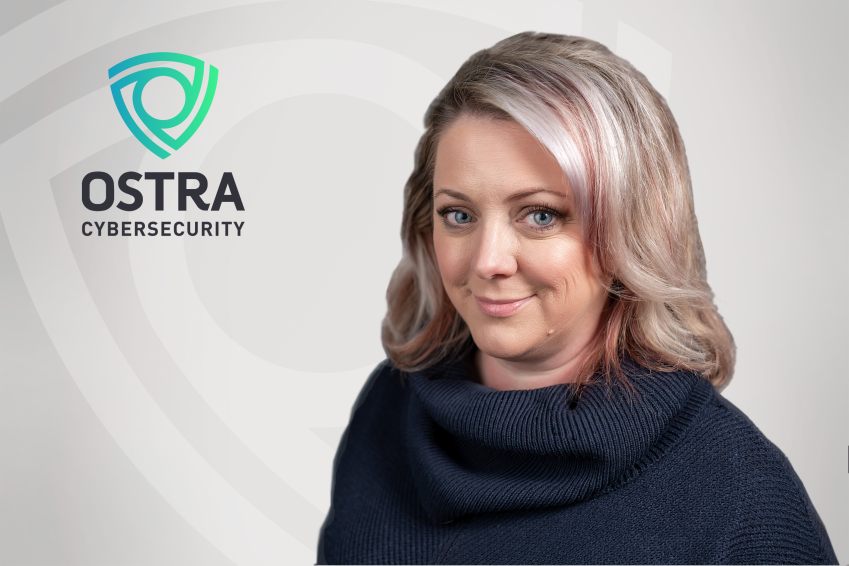 Ostra Cybersecurity, provider of a world-class and fully managed cybersecurity solution tailored for small and medium-sized businesses, is pleased to welcome Mel Kolinski as Director of Strategic Partnerships. In this role, Mel will collaborate with Mike Barlow, who leads Ostra's strategic partnership initiatives, to give companies of all sizes access to Fortune 100-caliber data protection through Ostra's rapidly expanding Channel Partner network.
Ostra Cybersecurity's channel partner program is designed to help its network of consultants, IT firms and Managed Service Providers (MSPs) enhance value for their small to medium-sized business clients. Ostra offers comprehensive and proactive data protection solutions, as well as active management and remediation of cyber threats.
Ostra's market niche is ensuring that comprehensive data security is not just reserved for elite, multi-national corporations. Focused specifically on meeting the needs of SMBs, Ostra's Trusted Cybersecurity Team takes a highly proactive, streamlined and down-to-earth approach to protecting clients. Combining innovative technology with the service expertise of its Channel Partners, Ostra delivers a comprehensive solution that addresses a unique set of specialized IT challenges facing business owners today.
In this role, Kolinski looks forward to building relationships with potential Channel Partners at Ostra. "I am excited to help businesses in the IT space realize the positive impact—and the real value—that Ostra can bring to their SMB clients when they partner with us for their cybersecurity needs," Kolinski said.
With more than 15 years of sales and account management experience, Mel is an engaging leader who is focused on finding solutions. Most recently, Mel worked as a National Hospitality Sales Leader at LIXIL Water Technology. Previously, she also held sales management roles at Professional Plumbing Group, Fortegra, and Ulta.
Mel earned her bachelor's degree from the University of Michigan. Over the years, she has served on several non-profit boards and helped form and incorporate a non-profit corporation. Mel has also volunteered as an employment readiness mentor at Freedom House in Detroit, and she continues to serve as a volunteer for figure skating clubs in Livonia and Dearborn, Michigan.
Chief Growth Officer Paul Dobbins stated that Kolinski's relational skills, service-oriented style, and broad account management experience makes her a valuable asset to Ostra's sales and marketing team.
"Mel is a natural at connecting the dots and meeting the needs of companies in diverse industries," said Dobbins. "We are excited about Mel's capacity to build and strengthen Ostra's valuable Channel Partner relationships."