Data Security: Looking Ahead at 2021 Cybersecurity Strategies
The importance of data security has taken on new life in recent years. While initially an area of interest for industries like healthcare and financial services, our digital era has made data security something that all companies—regardless of what field they operate in—must integrate into their business plan. The cost of failing to do so can be detrimental to a company's customers, bottom line, and reputation.
But, what does the future have in store for data security—in particular, what will it look like this year, in 2021? Before we get to that, it's important to first look back at 2020 and the lasting impact it will forever have on cybersecurity going forward.
How the Coronavirus Pandemic Forever Changed Cybersecurity
One of the most significant challenges of cybersecurity is accounting for all the endpoints and devices throughout your company. Securing all of your endpoints was made even more difficult as offices transitioned to remote work where employees connected from personal networks and devices.
As a result of remote working, cybersecurity threats and incidents skyrocketed. The FBI reported that cybercrime increased 400% during the initial months of the pandemic. Over the course of the year, ransomware attacks, phishing scams, and crypto-jacking all skyrocketed, growing by 252%. Simply put, maintaining a secure, robust cybersecurity approach is tough when employees are scattered throughout the country.
But, once the vaccine has been distributed to enough Americans, we can go back to working in our offices again, right? Well, not exactly. First, even when we reach herd immunity—which experts estimate to be somewhere around 50-80% of the population—it'll still be quite some time before everyone is allowed back to their offices.
In addition, over 80% of business leaders plan on allowing partial work from the home structure after COVID, according to Gartner. While there have been many claims during COVID that suggested this or that as "the new normal," remote working IS the new normal. Businesses have learned that their employees can still be productive while working remotely and that it is necessary to allow remote working conditions for employees that have families and live busy lives.
This all goes without mentioning the tools that cybercriminals now have at their disposal, which makes them difficult to thwart. Cyberthreats are getting more complex, as evidenced by the recent FireEye and Solarwinds breaches that tie back to Russia. Thanks in large part to the quick actions on FireEye's part, the threat was able to be mitigated—proving that having systems in place to catch and contain breaches is essential. But, the point remains—these cybercriminals are getting smarter and, to some degree, more daring.
Protecting Your Business in 2021: Cybersecurity Strategies to Adopt That Will Keep Your Company Secure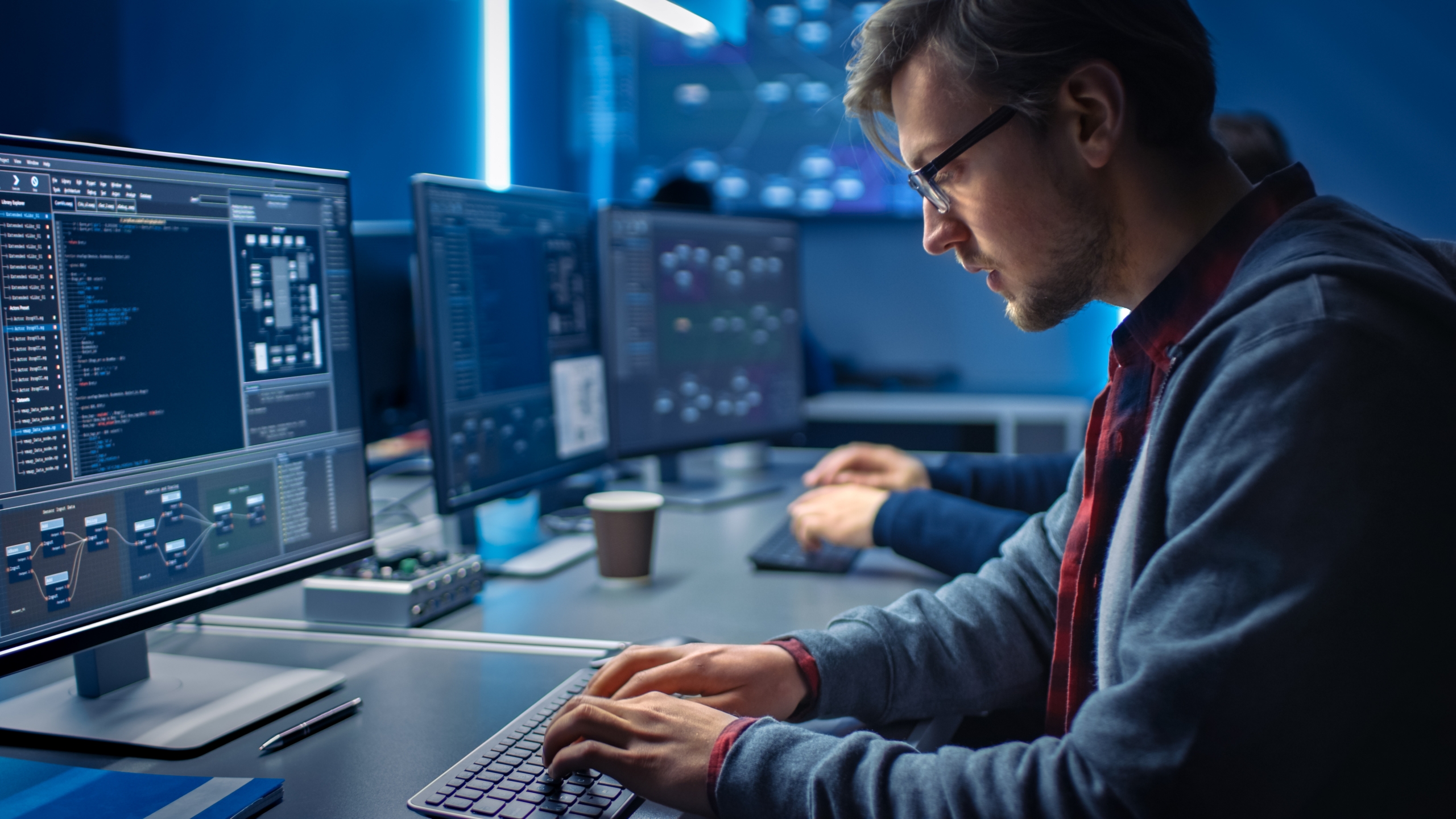 Move to the Cloud
One of the smartest moves you can make in 2021 to improve your company's data security is adopting a cloud-based cybersecurity solution. In fact, we're likely to see a huge burst in cloud adoption in 2021. A recent study by Next Pathway Inc. found that 65% of companies are making cloud migration a top priority in 2021.
With its many benefits and its overall convenience, the push for cloud adoption was inevitable. This includes the ability to grow with your organization, as well as allow your employees to access the data they need, regardless of where they are. A cloud-based cybersecurity solution also allows you to centralize your security.
Businesses that were already using cloud-based security were able to better protect their data in 2020. To ensure that you're doing everything you can to keep your data secure, consider looking into cloud solutions in 2021.
Integrate a Proven Mobile Cybersecurity Solution
Mobile threats also accelerated during the COVID-19 pandemic, as cybercriminals saw them as another way to gain access to a company's sensitive data. Employees have their emails linked to their smartphones, which provides another avenue for data thieves to gain access. In addition, smartphone owners also download apps onto their phones. If they aren't careful, they may accidentally download a malicious app that can compromise one of your business's network endpoints.
For these reasons, finding a cybersecurity solution that incorporates mobile security into its services is of the utmost importance. Because tablets are often used for business functions, they need to be protected as well.
To ensure that your employee's mobile devices are secure, invest in a proven mobile cybersecurity solution this year.
Work With a Quality SaaS Provider 
The benefits of working with a Software-as-a-Service (SaaS) provider cannot be overstated. Perhaps most importantly, SaaS providers offer a way for companies that have fallen behind on their cybersecurity to get themselves up-to-speed fast.
Teaming up with a third-party cybersecurity team allows you to be proactive with your data security without sacrificing internal hours. You can focus on growing your company while your cybersecurity partner keeps your data safe. Working with a SaaS provider enables you to be more flexible internally with how you allocate your time and resources. Instead of building out an internal cybersecurity team, which can take months, if not years, in 2021, we'll see more companies opting to work with a reputable, high-quality SaaS team.
Ostra's Enterprise-Grade, Cost-Effective Solution is Perfect For SMBs
It's clear that 2020 forced companies to take a long hard look at their security measures, with the above strategies being just some of the many moves we'll see this year.
This pivot to a more robust cybersecurity plan is especially true for small and medium-sized businesses that didn't have the resources to make the switch to remote working as seamlessly as large companies. If you want to avoid becoming a headline in 2021 for a cybersecurity breach, then you need to ensure that your data is protected from all angles and devices, it's essential to integrate a robust, comprehensive cybersecurity plan into your system.
At Ostra, our mission is to provide best-in-class data protection for businesses, which means effectively stopping known and unknown internet threats from getting at your protected data. Our services cover mobile devices, endpoints, firewalls, email security, and cloud solutions.
We believe that everyone is entitled to quality, professional-grade cybersecurity. That's why we offer cost-effective, enterprise-grade cybersecurity solutions for SMBs.
To get started on integrating proactive data security solutions,  reach out to Ostra today.

As Your Trusted Cybersecurity Team, Ostra makes cybersecurity simple and accessible to businesses of all sizes. Ostra provides its partners and their clients with a multi-layered, comprehensive and fully managed Security as a Service. 
https://www.ostra.net/wp-content/uploads/2021/02/AdobeStock_370928450-scaled.jpeg
1707
2560
Ostra Cybersecurity
https://www.ostra.net/wp-content/uploads/2023/08/Ostra-logo-2023.png
Ostra Cybersecurity
2021-02-10 16:42:22
2021-02-12 06:52:48
Data Security: Looking Ahead at 2021 Cybersecurity Strategies