Recently Twitter has taken action against the spread of disinformation and removed 32,000 nation state accounts. These accounts were mostly from China, and some from Russia and Turkey. Accounts like these are used by nation states as propaganda tools to distort reality and cause confusion throughout the people. This is just another small batch of hundreds of thousands that Twitter has already removed in the past.
Twitter has removed accounts like these often as many nation states have used them to attempt to divide people politically. In order to create and capitalize from the chaos. For example, the Chinese accounts target Chinese speaking people and attempt to form positive opinions about China, who is trying to dissolve Hong Kong's political independence. This is happening currently during the fight between Hong Kong and mainland China.
Accounts like these exist all over social media with the sole intent to spread disinformation 
Many of these accounts are stolen and compromised through phishing scams that download malware onto your computer and steal information, like your twitter account.  It is important for people who use social media to learn about disinformation and propaganda accounts, so they do not fall for false narratives or scams.
Today, having a secure and protected network, and using a VPN are good ways to protect against being hacked. Ostra Cyber Security can help protect your network from being compromised. And prevent hackers from gaining access to your personal information and social media accounts.
Want to find out more? Contact us today at protection@ostra.net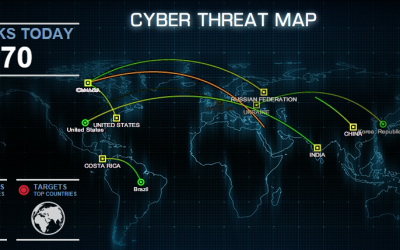 Today's work environment provides tremendous targets of opportunity for cyber criminals. Like all criminal activity, cyber crime is driven by their means, motives, and opportunities. With the rise of remote working the opportunities for bad actors to infiltrate a...